Hello everyone! Suz here. Today I am sharing a summer adventure layout (a challenge + giveaway to you) that came together with a die cut design that I created with my Silhouette Designer software along with Happy Place "Bliss" patterned paper, Let's Go Label Stickers, and some new Summer Love Flair and Summer Love Phrases.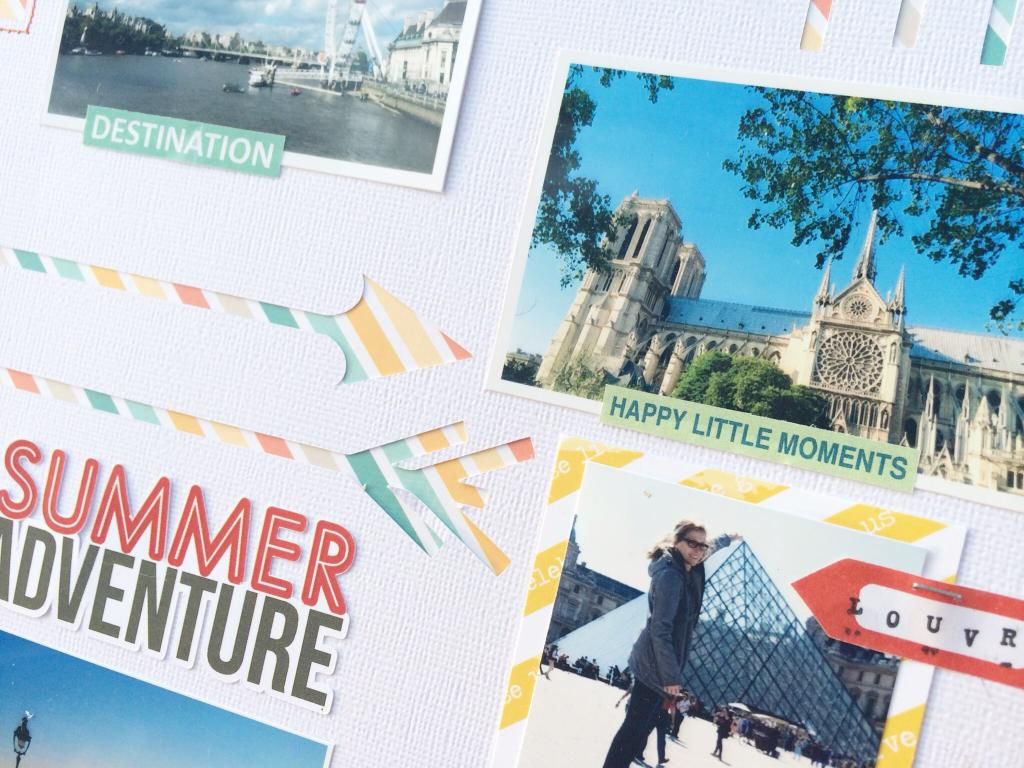 A little bit of machine stitching and some stamping to finish off the design!
SUPPLIES USED: Happy Place "Bliss" patterned paper, Let's Go Label Stickers, Chic Tags Summer Flair
Now, about that challenge. Here's a little formula to help you get started:
4C3S
. Let me break that down for you:
Create a layout or card that uses
4 "C"s
:
Cardstock
and 3 other
Chic Tags goodies
(In this case, CT patterned paper, Label Stickers, and Flair)
Then and
3 "S"s
to your design:
stamping
Silhouette cut
sewing
(or any other technique beginning with "S" (like stenciling).
And about the giveaway:
Leave a comment below linking up your creation and/or post to Instagram with the hashtag
#chictags4C3S
for a chance to win some Chic Tags goodies from me!
I will post a winner here on this July 21st blog post on Monday July 28 and on Instagram (my user name is @SuzMannecke).
Be sure to
use the hashtag #chictags4C3S so I can find your creations there
. Have fun! Looking forward to seeing what you create!
Happy Monday! Have a great week. :)
Suz