Hey guys,
Mary Ann
here today with a new layout
created with some of the darling Story Teller Exclusives. I love that you can mix and match the bright and bold Story Teller collection with papers you might already have in your stash like these I used from Dear Lizzy and Maggie Holmes.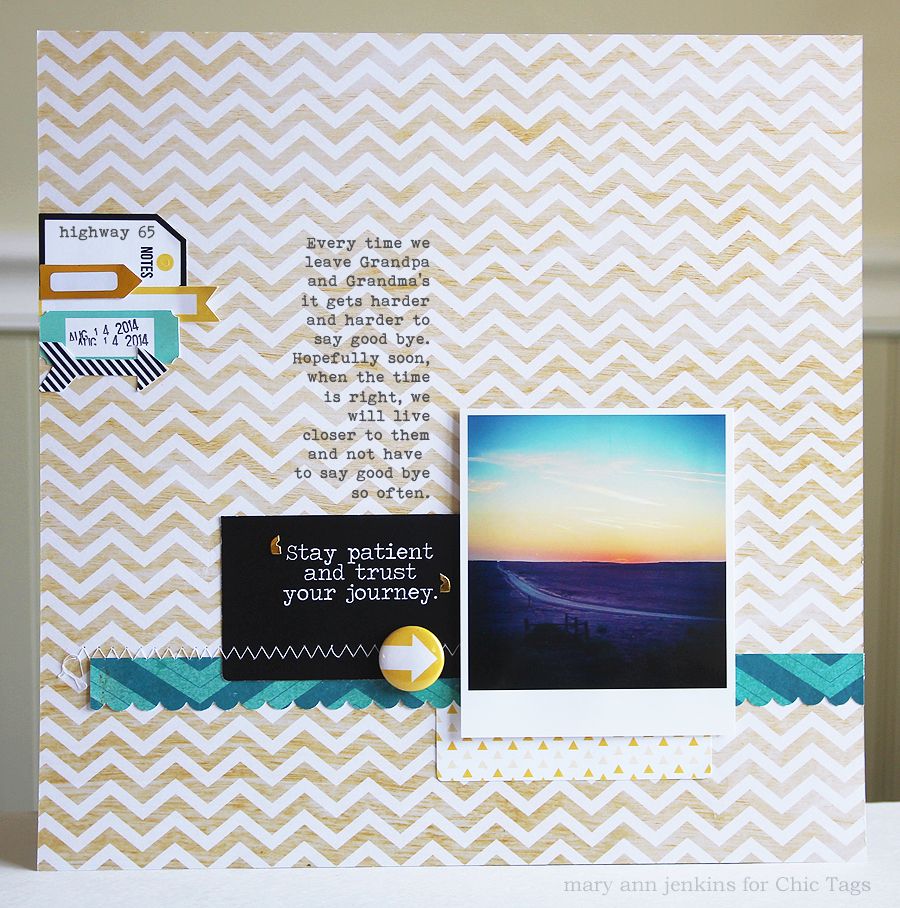 To start my layout, I first printed my journaling on the chevron paper using my computer. I have a large format printer, but you could also hand write, type on vellum or on small strips of paper for a similar look. Next I added a cluster of the
Story Teller Tidbits,
and topped it off with the gold arrow from the
Cloud 9 Label Stickers
on the left side of my layout.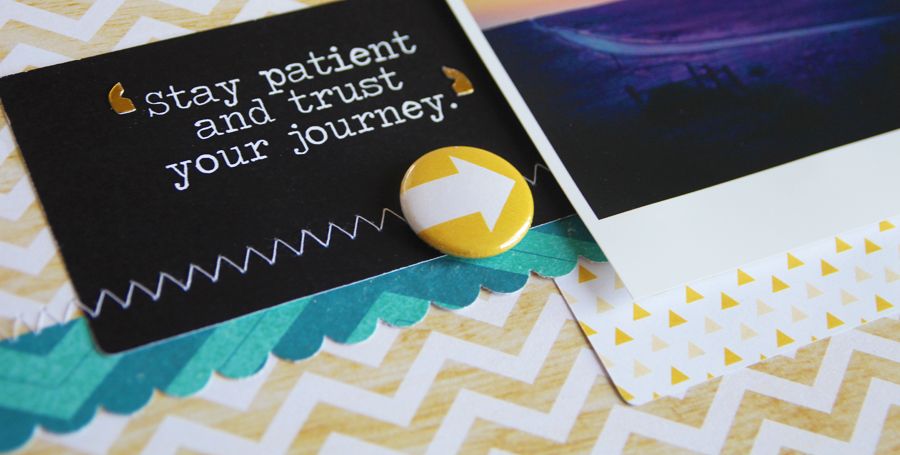 Then came the layering of my photo along with the Story Teller Cards and cute
arrow flair button.
I also snuck in the
gold quotation marks
from the Good Tidings Foil Stickers.
Oh, and here's a little scrappin' tip: I wanted to layer the "choose happy" card under my photo, but only the bottom portion with just the yellow triangles was going to show. So, before actually gluing the card in place, I cut it in half and now have the choose happy part to use on anther project!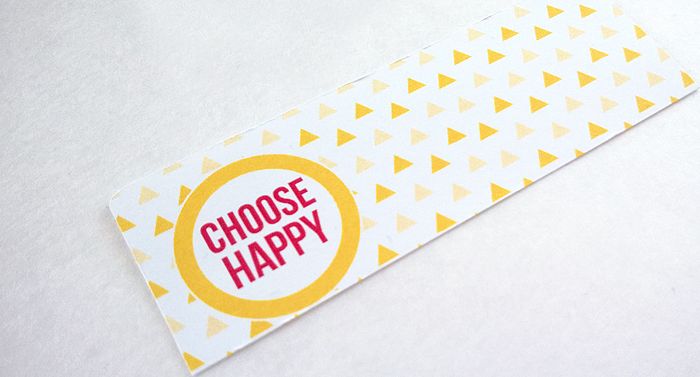 Thanks so much for stopping by the Chic Tags blog today!