Hi friends! It's
Mary Ann
here today with my new favorite product. Or should I say products since I don't think I can pick just one favorite piece from the darling
Story Teller collection.
When I first saw Story Teller, my heart skipped a beat! The cute little cameras, the typewriters, I couldn't wait to start playing with paper and glue!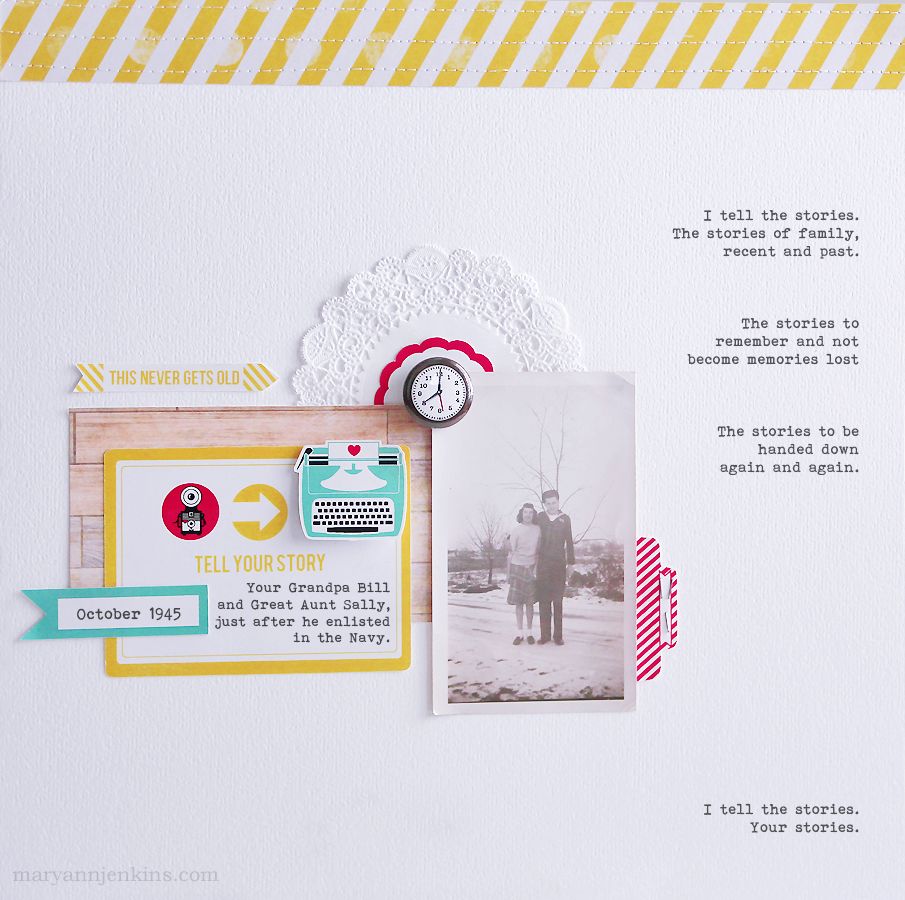 The photo is of my dad and his sister way back in 1945, and even though Story Teller is a bright whimsical collection, I love that it looks so nice with this old black and white.
A little bit of foam tape gives the
typewriter tidbit
some dimension, and isn't that
clock flair button
just the cutest!
No, I definitely can't pick just one favorite from the collection and I bet you won't be able to either!
Be sure to stop back by tomorrow and see what Tracy has to share :)